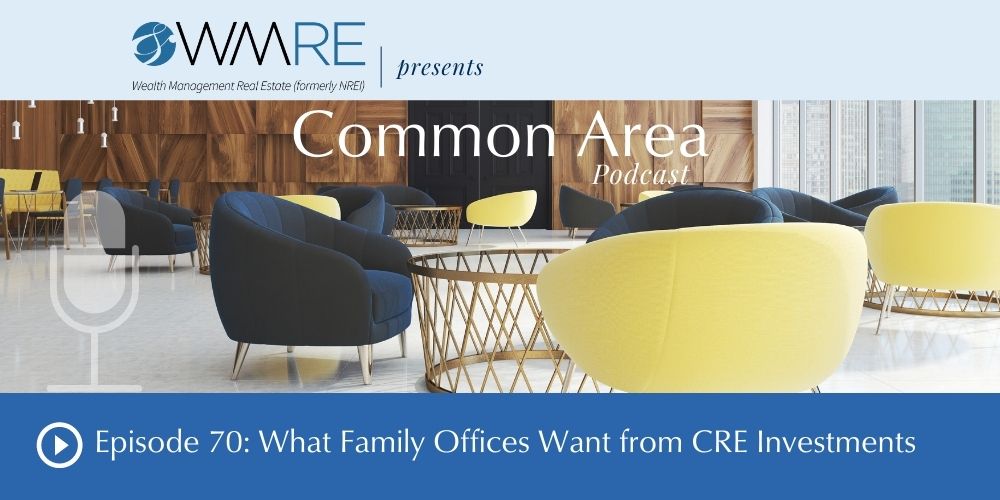 Episode 70: What Family Offices Want from CRE Investments
Podcast: Play in new window | Download | Embed
Subscribe: Google Podcasts | Spotify | Stitcher | TuneIn | RSS | More
High-net-worth investors and family offices have unique needs when it comes to the commercial real estate market. It's a way of diversifying their portfolios and, unlike for other investors, it is sometimes a long-term play that plays a role in estate planning and generational wealth strategies.
In this episode, David Bodamer is joined by Belinda Schwartz, partner and chair of Herrick Feinstein. Belinda works with a range of high-net worth individuals and family offices, serving as the outside general counsel to a number of family-owned real estate businesses with portfolios valued above $1 billion.
Belinda discusses:
The impact of generational wealth planning when HNWIs and family offices invest in commercial real estate
What form HNWI and family office investments take in terms of looking at funds and private placements vs. directly acquiring real estate
What property types and markets these investors are interested in
How HNWIs and family offices have started experimenting with debt strategies and investing in proptech
How the tumult of the last two years has factored into their investment decisions
Connect With Belinda Schwartz:
Connect With David Bodamer:
About Our Guest:
Belinda Schwartz has chaired Herrick's Real Estate Department since 2014, is a member of the firm's Executive Committee since 2017, and is a 30+ year veteran of New York City's commercial real estate market. She is a leader and mentor for 65+ attorneys and urban planners (23 of which are women) and one of the only women in the country to chair a major commercial real estate practice.