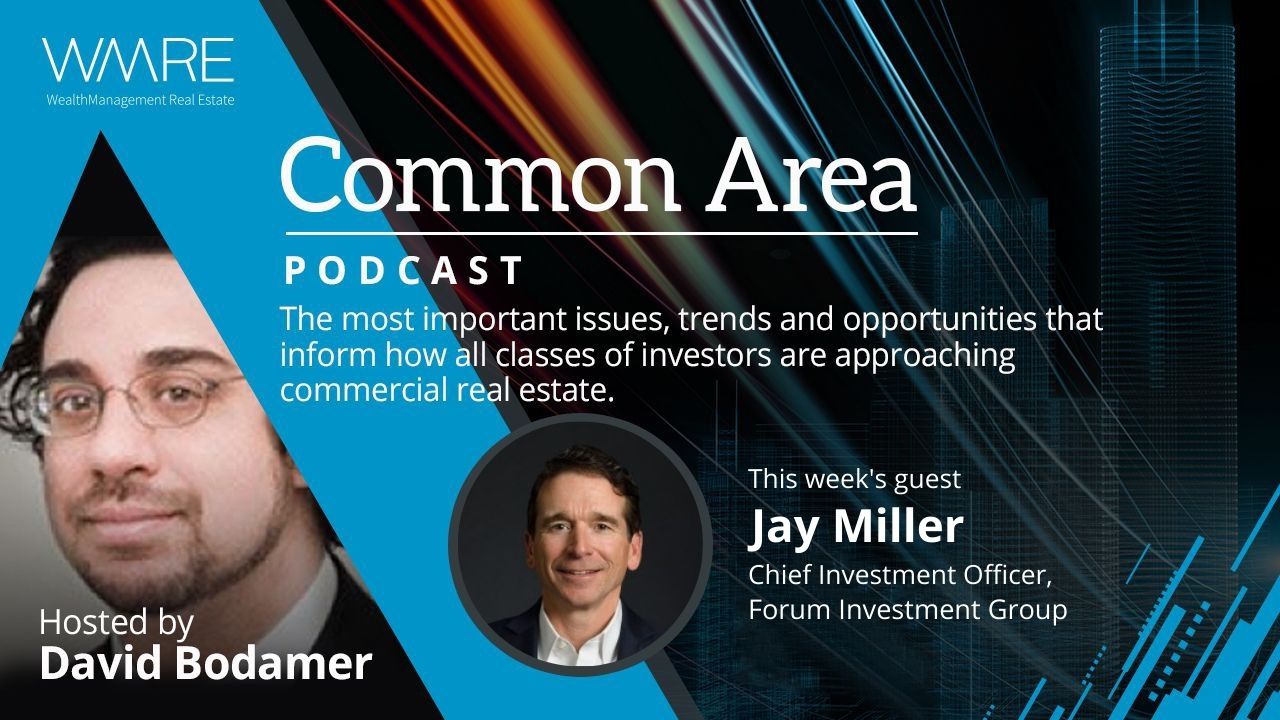 WMRE Common Area: Exploring Private Real Estate as an Alternative Investment With Jay Miller
Podcast: Play in new window | Download | Embed
Subscribe: Google Podcasts | Spotify | Stitcher | TuneIn | RSS | More
Using recent Wealthmanagement.com research as a jumping off point, in this episode, David Bodamer speaks with Jay Miller, Chief Investment Officer at Forum Investment Group, exploring the company's focus on multifamily real estate and the various investment options they offer and emphasizing how alternative investments provide opportunities for average investors to diversify portfolios by accessing asset classes previously limited to institutional investors. 
Jay discusses:
Resources:
Connect With Jay Miller:
Connect With David Bodamer:
About Our Guest:
Jay brings more than 30 years of real estate investment experience to Forum with demonstrated success developing and executing business strategies, and managing teams and systems. As CIO, Jay oversees the firm's real estate investment team, chairs Forum's investment committees, and is responsible for driving the firm's continued growth through multifamily equity and debt investment opportunities.