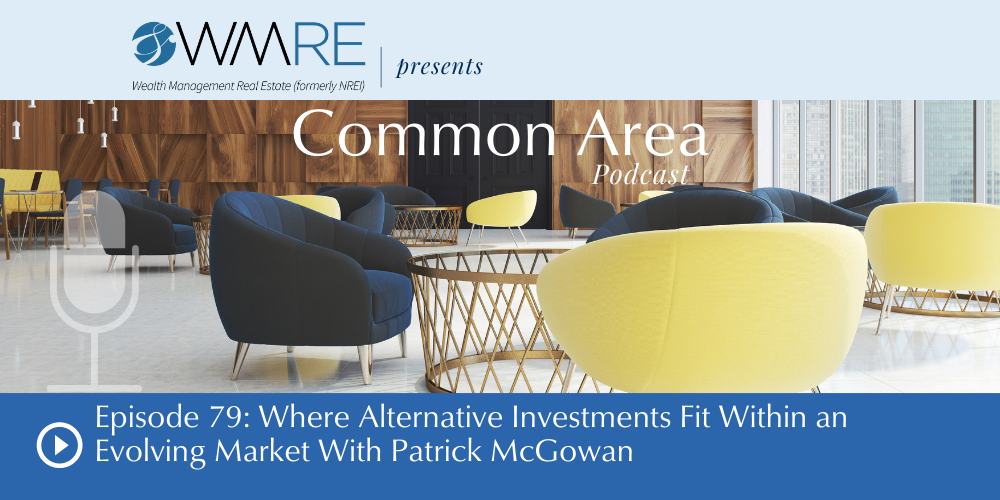 WMRE Common Area: Where Alternative Investments Fit Within an Evolving Market With Patrick McGowan
Podcast: Play in new window | Download | Embed
Subscribe: Google Podcasts | Spotify | Stitcher | TuneIn | RSS | More
There are a lot of reasons why alternatives have a place in investment portfolios. How are current market conditions influencing private equity, private real estate, private credit, and other alternative assets?
In this episode, David Bodamer speaks with Patrick McGowan, Head of Alternative Investments and Manager Research at Sanctuary Wealth, on assessing private equity and private real estate opportunities in a rapidly evolving market. Patrick reveals how Sanctuary is assessing the alternatives space.
Patrick discusses:
Resources:
Connect With Patrick McGowan:
Connect With David Bodamer:
About Our Guest:
Patrick McGowan is a Managing Director and Head of Alternative Investments at Sanctuary Wealth. In this role, Mr. McGowan oversees a team responsible for all alternative investment matters including manager sourcing, due diligence, selection, and monitoring. He serves as a member of the Alternative Investment Committee.