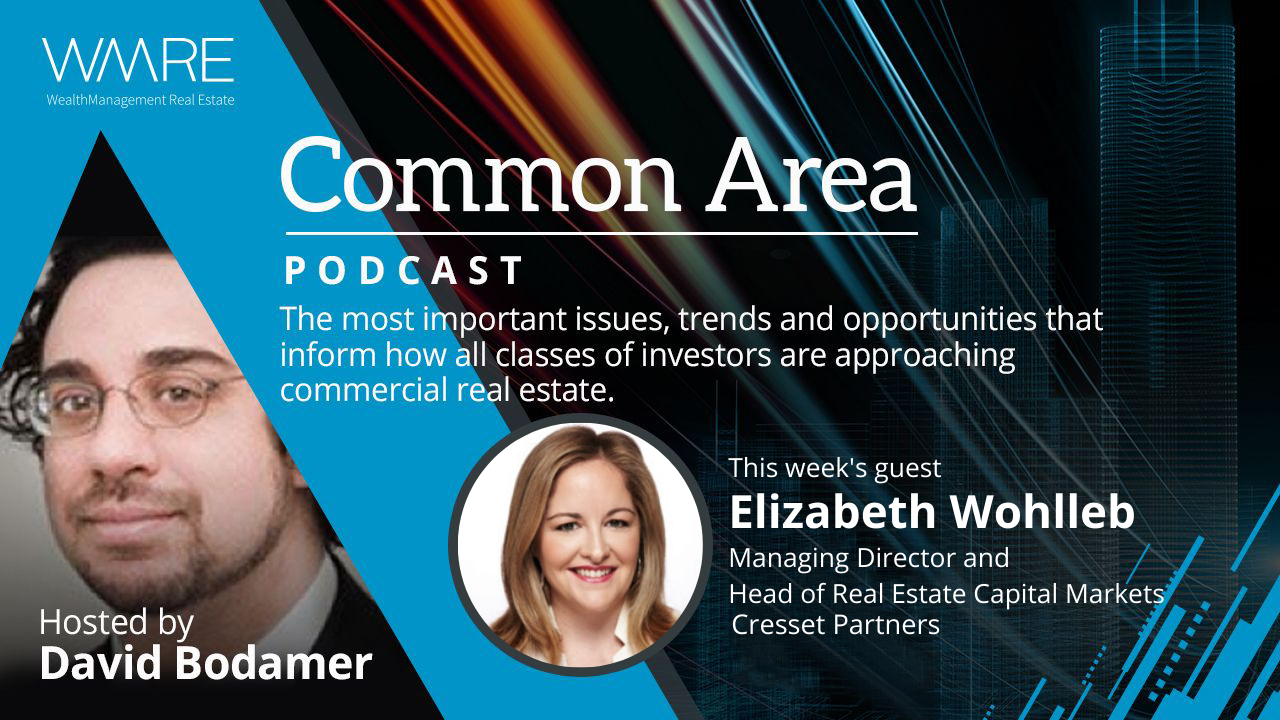 WMRE Common Area: Navigating Private Real Estate Opportunities for Investor Portfolios With Elizabeth Wohlleb
Podcast: Play in new window | Download | Embed
Subscribe: Google Podcasts | Spotify | Stitcher | TuneIn | RSS | More
Despite the challenges faced by some parts of the commercial real estate industry, the fundamentals of many sectors remain strong and there remains plenty of opportunity for investment. 
In this episode, David Bodamer is joined by Elizabeth Wohlleb, managing director and head of Real Estate Capital Markets with Cresset Partners, to discuss how the group vets opportunities for its funds. 
That includes addressing misconceptions and emphasizing the importance of considering factors like location and asset type. Elizabeth also talks about working with high net worth and retail investors and how they use real estate in their portfolios.. 
Elizabeth discusses:
Resources:
Connect With Elizabeth Wohlleb:
Connect With David Bodamer:
About Our Guest:
Elizabeth Wohlleb is Managing Director, Head of Real Estate Capital Markets for Cresset Real Estate Partners. She has responsibility for the capital formation strategy for all Cresset Real Estate Partners investment opportunities and also serves on the Cresset Real Estate Partners Investment Committee.
Elizabeth joined Cresset after leading the U.S. East for the Harrison Street Real Estate Capital Investor Relations team, where she was responsible for overseeing the firm's capital raising efforts in the Eastern U.S., working with a variety of institutional investors. Prior to Harrison Street, Elizabeth was a Managing Director, Investor Relations with Greenfield Partners, where she was responsible for developing and maintaining relationships with institutional investors and consultants and was a member of Greenfield's Investment and Compliance Committees. Before Greenfield, Elizabeth was a Director in the Global Client Group at RREEF Real Estate, and a Principal with the Investor Relations team at Capri Capital Partners.