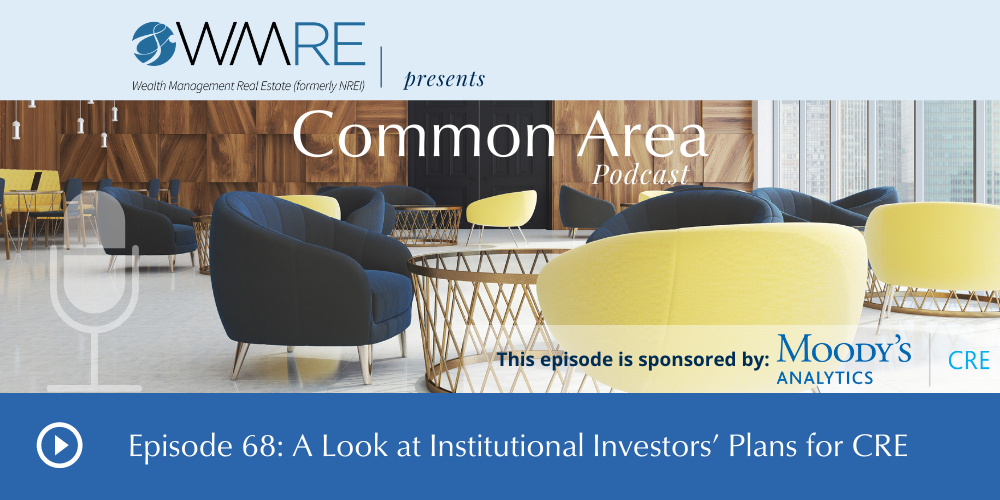 Episode 68: A Look at Institutional Investors' Plans for CRE
Podcast: Play in new window | Download | Embed
Subscribe: Google Podcasts | Spotify | Stitcher | TuneIn | RSS | More
INREV, the European Association for Investors in Non-Listed Real Estate Vehicles, recently published its latest annual study exploring the aspirations for institutional investors into the real estate sector over the next two years.
In this episode, David Bodamer is joined by Iryna Pylypchuk, director of research and market information at INREV. Iryna shares some of the information obtained in the 2022 survey, providing projections for how much institutional investors plan to spend around the globe. 
Iryna discusses:
Resources:
Connect With Iryna Pylypchuk:
Connect With David Bodamer:
About Our Guest:
Iryna is a passionate researcher and strategist, with broad experience in the industry and strong understanding of the European and global commercial real estate investment markets. Iryna is based in the Greater Frankfurt area.
At Fidelity International Iryna was responsible for providing market and sector level research across the European real estate market, developing insights into macro and micro market risk and actively supporting the investment teams.
Having previously worked in the CBRE's Investment and Consultancy team of the EMEA and Global Research for 12 years, Iryna has a strong understanding of the European, and increasingly global, commercial real estate investment market and its key players. Experienced presenter, regularly reporting to a number of key clients, Iryna regularly opens CBRE European PAM conference and takes part at EXPO panel discussions on a variety of topics, most recently Iryna took part as a presenter and panelist in Dubai's Global Investment Summit. Iryna also enjoys getting involved in educational programmes for real estate students and young professionals. These include regular market updates at the IPF and BLP seminars, as well as giving talks at the RAC.