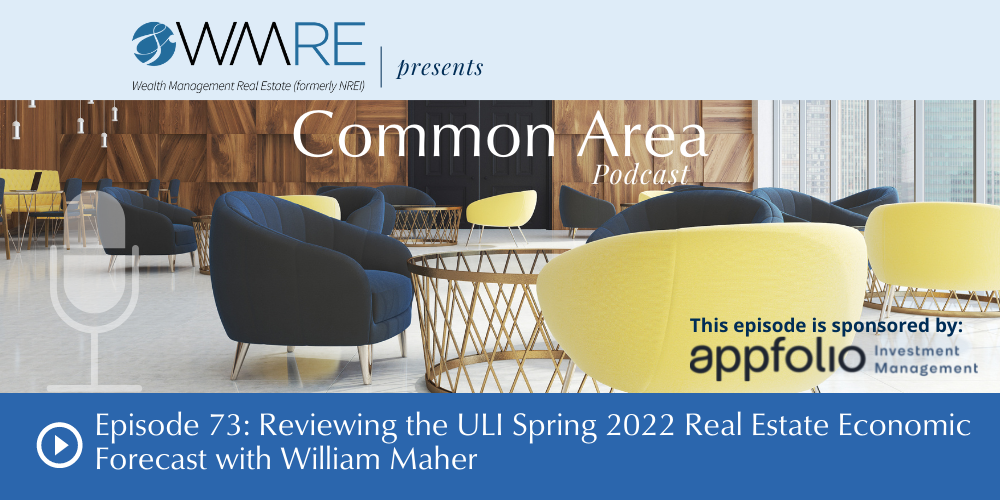 Episode 73: Reviewing the ULI Spring 2022 Real Estate Economic Forecast with William Maher
Podcast: Play in new window | Download | Embed
Subscribe: Google Podcasts | Spotify | Stitcher | TuneIn | RSS | More
In this episode, David Bodamer is joined by William Maher, director of strategy and research at RCLCO Fund Advisors, ULI Washington member, and ULI Spring 2022 Real Estate Economic Forecast survey respondent. William shares insights into the recent forecast, how the picture has shifted somewhat since the report was compiled and what the rest of the year may look like for commercial real estate. 
William discusses:
Resources:
Connect With William Maher:
Connect With David Bodamer:
About Our Guest:
William Maher serves as the Director of Strategy and Research for RCLCO and RCLCO Fund Advisors, an affiliate business and a leading consultant to institutional advisors. Bill leads all research efforts and develops house views on the economy, capital markets, metro economies, and property markets. In addition to serving as a member of the RCLCO Investment Committee, Bill develops real estate investment strategies for institutional clients, based on internally-developed risk and return metrics. He brings a wealth of knowledge and perspective from his decades-long experience as a respected economist and thought-leader to the real estate industry.