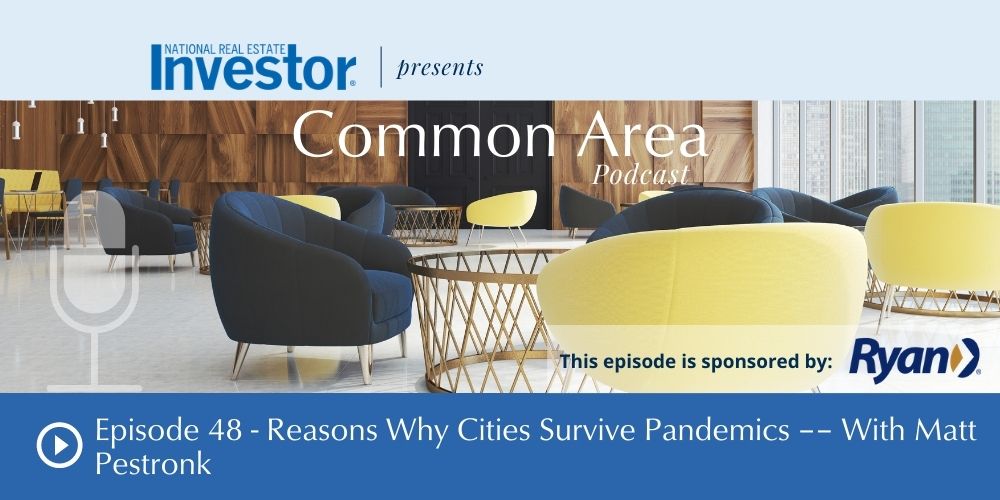 Episode 48: Reasons Why Cities Survive Pandemics –– With Matt Pestronk
Podcast: Play in new window | Download | Embed
Subscribe: Google Podcasts | Spotify | Stitcher | TuneIn | RSS | More
In this episode of Common Area Podcast, David Bodamer talks with Matt Pestronk, president and co-founder of Post Brothers: an industry leading multi-family development company that focuses on Class "A" apartment buildings in Philadelphia.
The two discuss ground-level insights into the multi-family sector, how it has fared throughout 2020, and what can be expected in 2021.  
In this episode, you will learn:
Whether this pandemic has damaged commercial real estate in the city

Which types of businesses are looking to re-open with an office environment

Which apartment-sizes are in-demand right now and which ones are remaining vacant

Matt's intriguing thoughts on how to correct the affordable housing issue in America

And more!
Tune in now for the latest insights on CRE (and remember, cities are cities for a reason)!
Resources:  National Real Estate Investor | Post Brothers