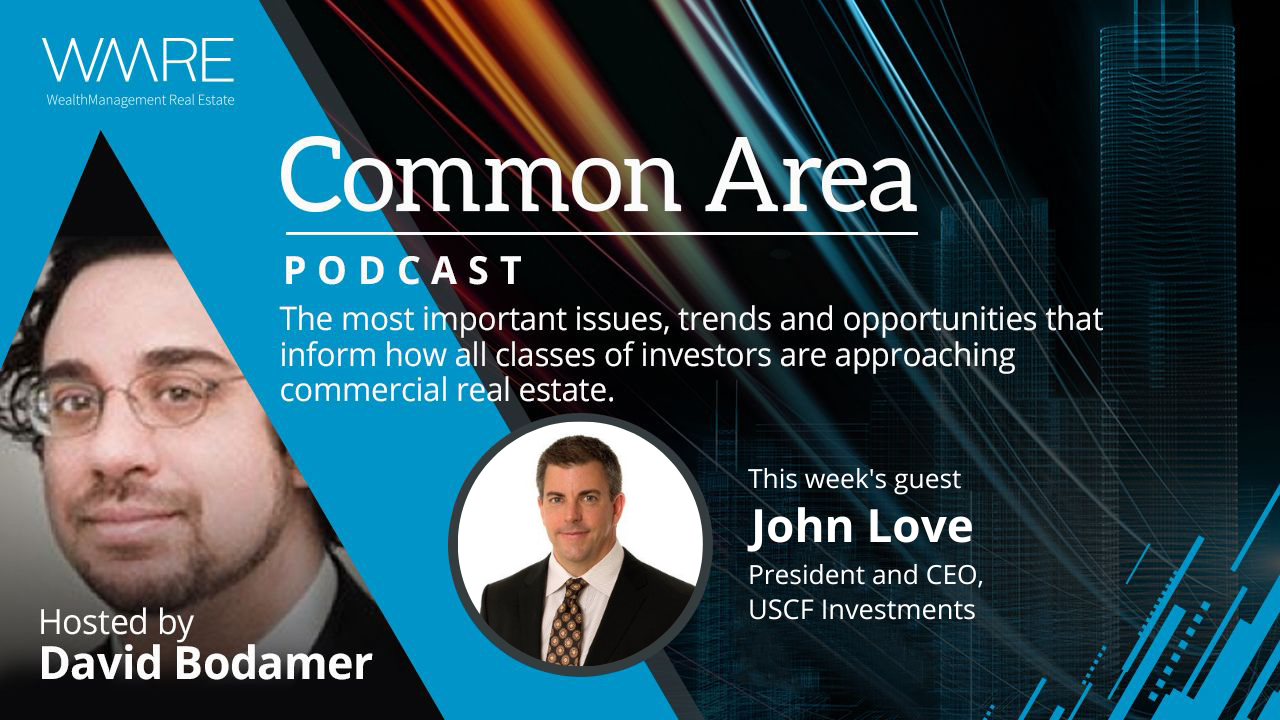 WMRE Common Area: Diversifying Portfolios with Commodity ETFs With John Love
WMRE Common Area: Diversifying Portfolios with Commodity ETFs With John Love
Podcast: Play in new window | Download | Embed
Subscribe: Google Podcasts | Spotify | Stitcher | TuneIn | RSS | More
Commodities have long been recognized as a valuable diversification tool, but their complexities and limited accessibility have often deterred average investors from including them in their portfolios.
In this episode, David Bodamer speaks with John Love, president and CEO of USCF, on the role of commodities in investment portfolios. They explore the importance of traditional alternative investments like private equity and REITs, as well as the democratization of commodity investing through ETFs.
John discusses:
Resources:
Connect With John Love:
Connect With David Bodamer:
About Our Guest:
John Love is President and Chief Executive Officer of USCF. Mr. Love previously served as Senior Portfolio Manager of USCF's products, including the United States Oil Fund (USO) and United States Natural Gas Fund (UNG), the largest oil and natural gas ETFs in the US. Since USCF's founding, Mr. Love contributed to the firm's evolution through operations trading, research, product development, marketing, capital markets, and more.