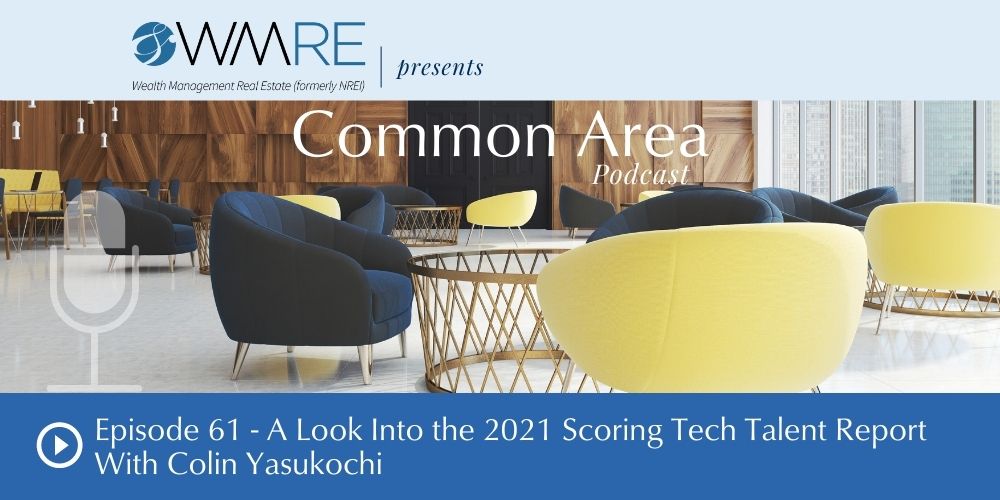 Episode 61 – A Look Into the 2021 Scoring Tech Talent Report With Colin Yasukochi
Episode 61 – A Look Into the 2021 Scoring Tech Talent Report With Colin Yasukochi
Podcast: Play in new window | Download | Embed
Subscribe: Google Podcasts | Spotify | Stitcher | TuneIn | RSS | More
During 2021, the importance of technology has become more apparent than ever. Understanding the technology industry can really help business professionals to not only make better decisions for their company, but also stay on top of advancements and new products.   
In this episode, David Bodamer speaks with Colin Yasukochi, executive director of CBRE Tech Insight Center, about the 2021 Scoring Tech Talent report. The report is a labor market analysis focusing on 50 US and Canadian markets,  and targeted to technology workers across all industries.
David and Colin discuss:
Resources:
Connect With Colin Yasukochi:
Connect With David Bodamer:
About Our Guest:
Colin Yasukochi, for over 20 years, has specialized in strategic research and advisory services for commercial real estate, providing insight that reveals opportunities and guides decision making. He currently serves as CBRE's Executive Director of its newly formed Tech Insights Center, based in San Francisco, CA.
Backed by Colin's leadership, the CBRE Tech Insights Center provides thoughtful real estate perspectives on the ever-evolving tech sector in the United States. As a pioneer in tech industry research in commercial real estate, Colin has been the lead author of CBRE's tech-focused thought leadership pieces—including Scoring Tech Talent and Tech-30.
Colin has a distinct perspective of the business and is recognized as a leading real estate market expert through years of experience in analyzing market trends and economics.