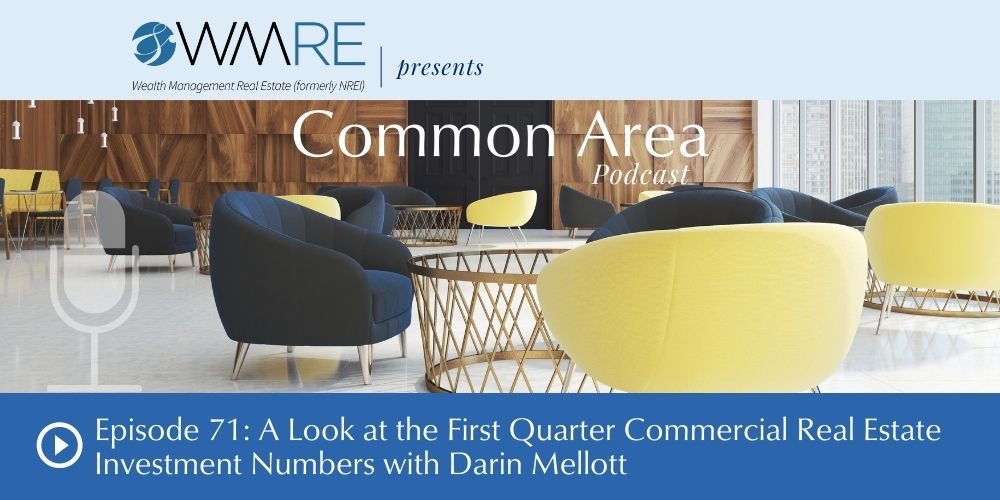 Episode 71: A Look at the First Quarter Commercial Real Estate Investment Numbers with Darin Mellott
Podcast: Play in new window | Download | Embed
Subscribe: Google Podcasts | Spotify | Stitcher | TuneIn | RSS | More
After a record breaking fourth quarter in 2021, the momentum continued into the first quarter of 2022 with a 45 percent year-over-year increase in U.S. commercial real estate investment volume. What has influenced these numbers and what does the rest of the year look like?
In this episode, David Bodamer is joined by Darin Mellott, Senior Director of Capital Markets Research at CBRE, in sharing key highlights from recent market activity, touching on different types of buyers, comparing the end of 2021 to the beginning of 2022, and discussing future outlook. They also talk about interest rates, the impact of the value of the dollar on cross-border flow and other takeaways from the first quarter numbers.
Darin discusses:
Resources:
Connect With Darin Mellott:
Connect With David Bodamer:
About Our Guest:
Darin Mellott is a Senior Director of Capital Markets Research at CBRE. In this capacity, Darin leads a global team of Capital Markets Research Analysts and works with other members of senior leadership to provide analysis and develop "house views" on global markets and economic conditions, with a focus on their impact on real estate.
Beyond this, Darin leads and contributes to research and strategy efforts across the globe on behalf of clients, and has authored numerous white papers for the firm. He also represents CBRE with the media and at public forums on a frequent basis. Prior to his current role, Darin was CBRE's Director of Research for the Americas.