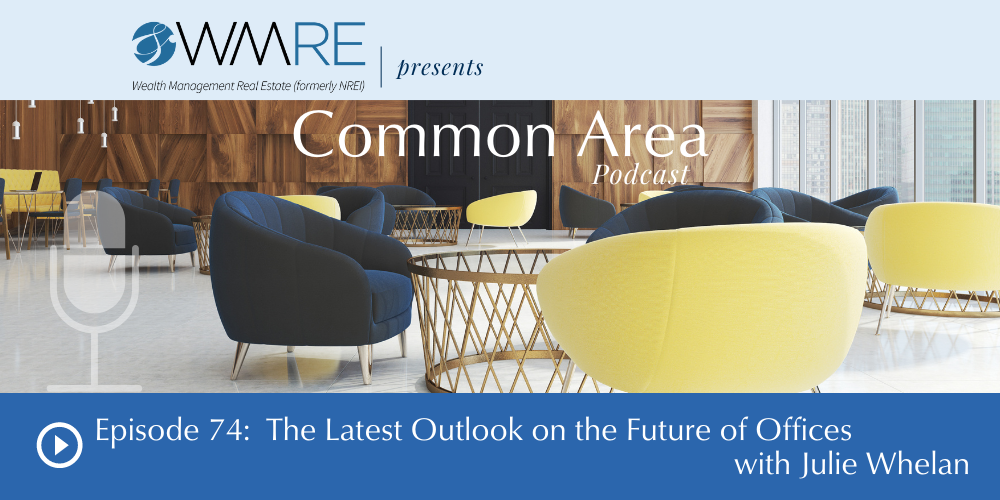 WMRE Common Area: The Latest Outlook on the Future of Offices with Julie Whelan (Ep.74)
Podcast: Play in new window | Download | Embed
Subscribe: Google Podcasts | Spotify | Stitcher | TuneIn | RSS | More
After two years of employees working partly or fully remotely, offices are not seen as the necessities they once were. Most occupiers are wrestling with hybrid strategies, although a true consensus on the best model has still yet to emerge. 
In this episode, David Bodamer is joined by Julie Whelan, global head of occupier thought leadership at CBRE, in discussing how "return-to-office" is playing out. 
Julie discusses:
Resources:
Connect With Julie Whelan:
Connect With David Bodamer:
About Our Guest:
Julie Whelan leads a global team of researchers tasked with identifying major trends impacting commercial real estate occupiers across all industries. Julie also works directly with CBRE professionals across the Advisory & Transaction Services business to advise clients on real estate markets and strategies around the world.
Julie earned a Bachelor's degree from Providence College, a Master's in Business Administration from Suffolk University and completed the Commercial Real Estate Program at Boston University.