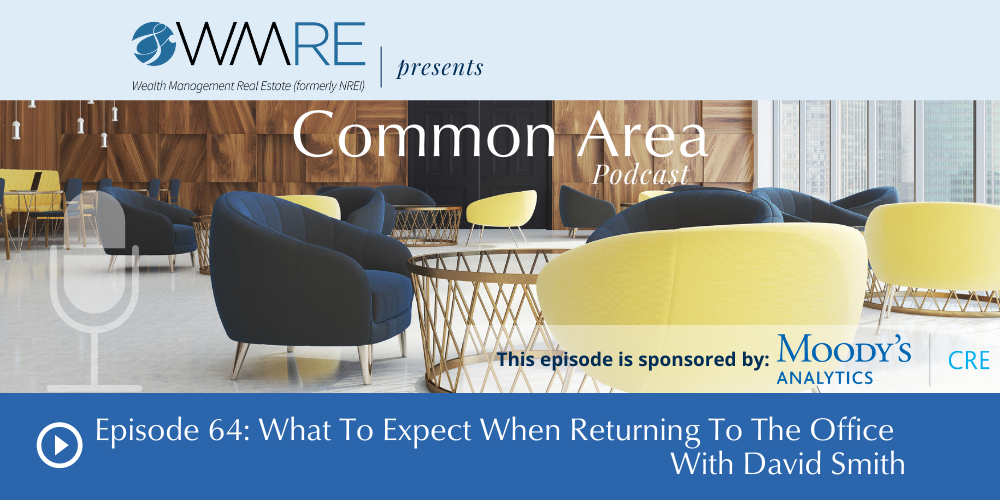 Episode 64: What To Expect When Returning To The Office With David Smith
Podcast: Play in new window | Download | Embed
Subscribe: Google Podcasts | Spotify | Stitcher | TuneIn | RSS | More
As the world begins to reopen, more and more people are returning to work in person. With more people going back to the office, what can we expect in this post pandemic world?
In this episode, David Bodamer is joined by David Smith from Cushman & Wakefield. David Smith discusses the latest report from Cushman & Wakefield about the return to offices and what you can expect as you make the move to in-person work. He shares how offices may need to change their layouts and the impact of the pandemic on how businesses function in the future.
David Smith discusses:
The

Predicting the Return to the Office

report by Cushman & Wakefield

What office real estate investors need to know about how the "return to office" process is playing out

How space within the office will change post pandemic

Predictions for the next few months
Resources:
Connect With David Smith:
Connect With David Bodamer:
david.bodamer@informa.com
About Our Guest:
David C. Smith is the Global Head of Occupier Insights for Cushman & Wakefield. David's work is focused on how economics, demographics, technology and space usage trends impact the future of commercial real estate for occupiers and investors. He produces reports, analysis and thought leadership that serve clients and internal Cushman & Wakefield service lines, including Global Occupier Services, Commercial Tenant Representation, Flexible Office / Coworking, Total Workplace, Consulting, Agency Leasing and Investor Services.
In addition to advising clients, David frequently participates at industry events and on speaker panels. He has been a presenter at CoreNet Global's North American Summit and a keynote / main stage speaker at the NHMC Annual Conference, The Office Tenant Week – Latin America, and BOMA China's Annual Conference. At Cushman & Wakefield, he leads the development and authorship of industry reports co-branded with CoreNet Global.
Mr. Smith previously spent over a decade at Kingsley Associates, a leading provider of research and benchmarking solutions to real estate companies around the world. In addition to providing consulting services to global real estate companies, he was also involved in several industry-wide thought leadership partnerships with BOMA and NMHC. In that role, Mr. Smith served as one of the creators of the NMHC/Kingsley Associates Apartment Renter Preferences Report.